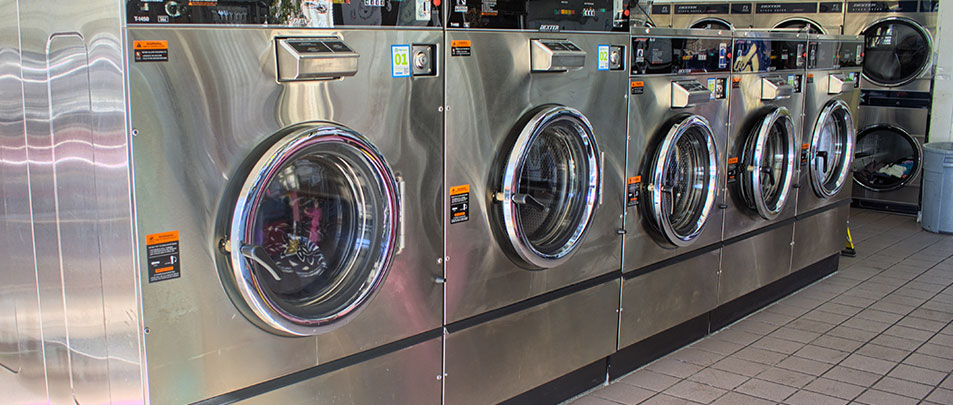 Express Machines
Express Machines
At Rainbow Laundry we understand that nobody wants to do their laundry. That is why we simplified the process to help get you back to your life. Take full advantage of our brand new Express Washing and Drying Machines with three times the capacity of your average washer or dryer. You will be able to tackle your loads of clothes three times faster than before. Not only do our machines have a larger capacity but they also work harder and use less water. Less water means less wear and tear on your clothing as well as even faster drying times.
90 LB C-SERIES ON-PREMISE EXPRESS WASHER – 6 CYCLE CONTROL
Dexter C-Series washers are engineered to show up for work in even the harshest laundry environments. Featuring flexible controls and the same Dexter quality materials and structures our customers have come to trust, each washer is designed to help you process laundry faster and more efficiently.
EFFICIENT:
Perforated cylinders and raised baffles create superior wash action, while the efficient washer design saves water on every cycle.
Powerful Express 200 g-force extraction removes more water to reduce dry time and helps reduce energy costs.
FLEXIBLE:
The 6 cycle control option provides a flexible and easy to use control with six preset cycles that are programmable to fit your laundry needs.
A new electronic pressure sensor offers a range of water level options to increase efficiency and help save on water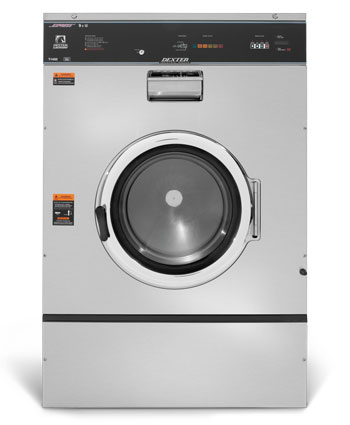 T-30X2 Express Stack Dryer
30 LB C-SERIES ON-PREMISE STACKED DRYER
EFFICIENT:
Perforated tumblers, balanced radial airflow, and the right amount of air re-circulation provide maximum efficiency.
Energy efficient motors reduce electrical usage and save hundreds of dollars over the life of the dryer.
FLEXIBLE:
Dexter on-premise dryer controls offer adjustable settings and five customizable cycles that provide the power and flexibility needed to fit any laundry.