Home
Welcome to Our Store!
Welcome to Rainbow Laundry and Water, serving San Jose since 1990. We provide speedy and convenient laundry service for your family or business. Customers can use coin-operated machines, drop off laundry with the attendant, or take advantage of our delivery service.
We also provide delicious drinking water, purified by a state-of-the-art purification system.
We now offer FREE WI-FI internet.
Tuesday – Friday: 7:00am – 10:30pm
Last wash – 9:00pm
Saturday – Monday: 7:00am – 12:00am
Last wash – 10:45am
Serving Businesses
Save time with our speedy washers and dryers.
Running a business is hard. Laundry can be easy—let us do it for you. We pick up and deliver within 5 miles of our location.
You can also drop your laundry off with the attendant and pick it up later. Turnaround time is usually 24 hours.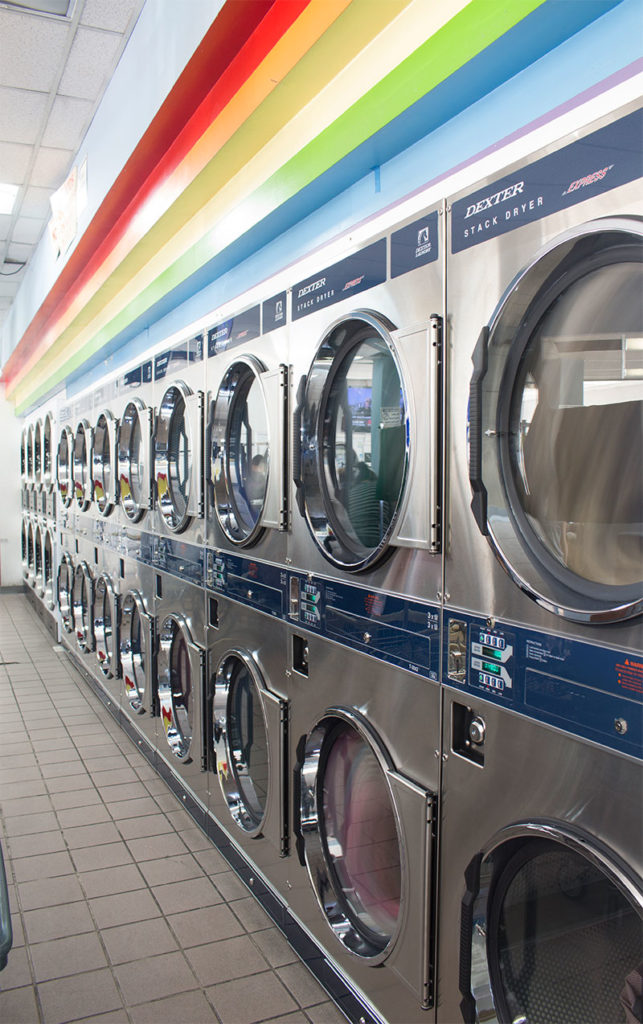 Serving Families
Even with the most up-to-date, efficient machines, laundry takes time. Rainbow Laundry appreciates you spending your time with us, so we try to provide a comfortable environment and additional conveniences while you are here. We are always looking for ways to add value to your visit, and invite your suggestions.
Purified Water
Enjoy drinking water purified by the 7-step system.